---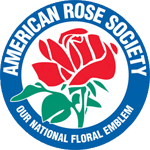 Proudly affiliated
with the
American Rose Society

2016
Rose Show
Sponsors
All Seasons Gas Grill & Fireside Shop

Alvaton Nursery
Brad Kirby

Batteries + Bulbs

Better Hearing Center

Claire Campbell

Cambridge
Market & Café

Doug's Motor City Bar & Grill, Inc.

Jackson's Orchard

Mammoth Cave Transplants

Merrill Lynch – Michael Manship

Norris Thomas, CPA

RC Bottling Corp.

Simply Mulch

Southern States Co-op

State Farm
Curt Gammons

Ted Strode
Farm Bureau Insurance

The Garden Patch

Georgia & Howard Snyder

Wheeldon Company, LLC

Western Kentucky Coca-Cola Bottling Co.

Mary Ann Hext

Disclaimer:
While the advice and information in this web site is believed to be true and accurate, neither the authors, officers, nor members can accept any legal responsibility for any errors or omissions that may have been made. BGRS makes no warranty, expressed or implied with respect to the material contained herein.
---
Welcome to BGRS

Next Meeting
December 2 - 11:30 am
Houchens Center
1115 Adams Street
Christmas Luncheon

The objectives of the Bowling Green Rose Society are to encourage interest in and cultivation of the rose; to be affiliated with the American Rose Society; to spread information about the growing of roses; and to share the love of the rose whenever and wherever possible.

All persons who are in any way interested in growing roses shall be eligible for membership. Currently the local dues are $15 per person. You may contact Ben Matus, President, at 270.745.9935 or e-mail BGRS for additional information. Meetings are held the first Friday night of each month at the Warren County Extension Office on Nashville Road unless otherwise noted on the Meetings page. BGRS is a member of the Tenarky District of the American Rose Society.
---
President's Message
by Mary Ann Hext

Our final meeting of the year will be Friday, December 2, at 11:30 a.m. at the Eloise B. Houchens Center. We will gather for a potluck luncheon, ornament exchange, and view the "Trees of Christmas" on display at the center.
---
BGRS Rose Show - May 21, 2016
American Legion Hall on Dishmman Lane
2-5 pm - Free to Public
Click here for rose show schedule!