---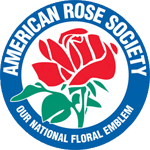 Proudly affiliated
with the
American Rose Society

---

Disclaimer:
While the advice and information in this web site is believed to be true and accurate, neither the authors, officers, nor members can accept any legal responsibility for any errors or omissions that may have been made. BGRS makes no warranty, expressed or implied with respect to the material contained herein.
BGRS Photo Gallery

| | |
| --- | --- |
| Click on links to view photos. | |

Bowling Green Rose Society public display garden, located at the Riverwalk Park on 31W-Bypass close to Barren River, was established in 2006. All roses are labeled and consist of floribundas, David Austins, and shrubs. We planted disease-resistant roses, and they appear to be just that. No spray has been used since the city requires a licensed applicator. We did treat them with Bayer Advanced Formula which is a liquid applied to the ground around the roses. We are fortunate there is an irrigation system in place so watering is not necessary. The roses have looked great with very little care. The cooler fall weather should result in some beautiful roses. When you visit the garden, take some clippers in case the spent blooms need to be deadheaded. Thanks, Bob and Ann, for the watchful eye you've kept on the garden.